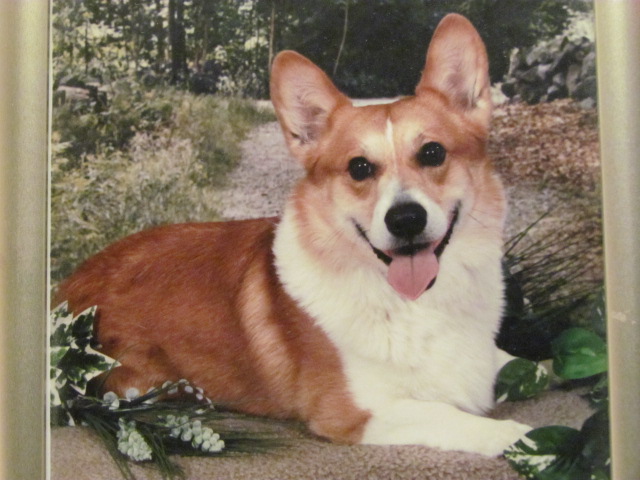 You were not just an ordinary dog…you were so much more to us than that! Loyal, intelligent, obedient, playful, sweet, loving and well mannered, we could not have asked for a better companion than you! Conrad was an AKC good citizen, and a registered pet therapy dog since he was 4 yrs. old. He died of cancer just 4 months shy of turning 15 years. In my opinion, he was the best dog ever, and we miss him dearly! Your little bed is vacant now….no eager face to greet me,
No softly padded paws to run ecstatically to meet me..
No coaxing rub, no plaintive whine, will say it's time for feeding,
I've put away your bowl, and all the things you won't be needing..
But I will miss you, little friend, for I could never measure,
The happiness you brought to me, the comfort and the pleasure..
And since God put you here to share in earthly joy and sorrow,
I'm sure there be a place for you in Heaven's bright tomorrow!
http://www.faithfulcompanion.com.php56-14.ord1-1.websitetestlink.com/wp-content/uploads/formidable/008.jpg
480
640
http://www.faithfulcompanion.com.php56-14.ord1-1.websitetestlink.com/wp-content/uploads/2017/06/faithful-companion.png
2014-11-23 01:02:11
2014-11-23 01:02:11
Conrad