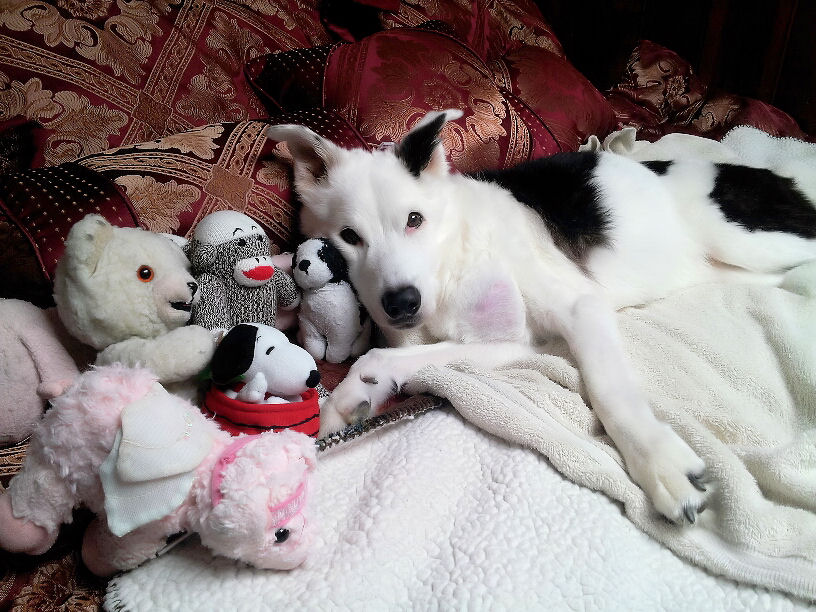 Our beloved Oreo passed away peacefully at home this evening while I held him, in his usual nap spot next to me on the couch with help from Dr. Heller and her assistant Bill. Oreo would had turned 17 years old in two weeks. Helping to care for a pet at home with cancer for over 2 years has been both rewarding and truly a blessing. We wouldn't had changed a thing by doing every single thing and giving him every single option available in the Veterinarian world.
Just like his human Mom…Oreo fought until he could not longer fight. Holding our 17 year old beloved fur kid who remained faithful and true by my side while I continued to fight my own medical battles was the hardest thing I have ever done in my entire life..
A void now fills our heart and our home. Eric's sleeping buddy is now peacefully at rest. Oreo had the best human Dad, fur siblings and family in the world who loved him to the moon and back.
We pray that Oreo is now running with our beloved Crystalblue, Pumpkin and Bear in Heaven with the Angels.
Till we meet again at the Rainbow Bridge.
XOXOXOXO
http://www.faithfulcompanion.com.php56-14.ord1-1.websitetestlink.com/wp-content/uploads/formidable/angeloreorestingbeforeheaven9122014.jpg
612
816
http://www.faithfulcompanion.com.php56-14.ord1-1.websitetestlink.com/wp-content/uploads/2017/06/faithful-companion.png
2014-09-14 02:26:27
2014-09-14 02:26:27
Oreo aka Snoopy