About Us
About Us
The Marrocco family, a known and trusted name in funeral service, has been providing families with compassionate, caring service for over 100 years. Jim Marrocco is the Owner and Manager of Marrocco Memorial Chapel & Powell-Marrocco Funeral Home in Clifton, NJ. Now Jim and his staff will bring their kind and considerate professional care to pet cremation services. The Marroccos understand that pets are loyal, faithful family members and will treat them with the same respect and dignity they would offer any family served in the funeral home. Whatever your needs may be, their experience will help you through this difficult time in your life.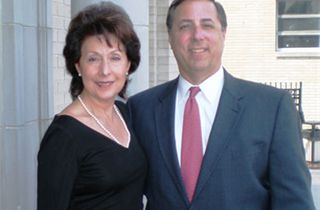 Trust
Life demands that we trust strangers. In childbirth, we give control to those who know what to do. In surgery, we surrender consciousness and trust our doctors. In death, we allow strangers to carry off the ones we love hoping they will be treated with dignity and respect. Your faithful companion, once placed in our care, will be treated as our own.
Our Facility
Family members are not only welcome, but also encouraged to visit our state of the art facility. Witnessing and understanding cremation will help you through the grieving process and provide closure from the loss of your faithful companion.
Our facility was designed with families in mind. We provide a meeting room for those who choose to bring their pet to us. Our visitation room was created as a comfortable setting for families choosing to witness, contradicting the preconceived notions many families have regarding crematories.
Cremation, when properly performed, is a very clean and unique way of final disposition. Cremation also offers a greater freedom in choosing your pet's final resting place. Cremated remains can be kept at home, buried, or scattered in a special place.
Our experience in funeral service has helped us to understand the importance of closure. It cannot be achieved until you have the cremated remains of your faithful companion back in your possession. We will have your companion's cremains returned to you within 24 hours.
Our Services
From pick-up to return our services are based on understanding and respect.
Contact Us
Faithful Companion | Clifton, NJ
470 Colfax Avenue
Clifton, NJ 07013
Get Directions
Phone: (973) 249-7200
Fax: (973) 574-0723